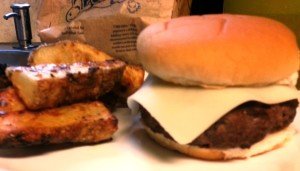 When I was out at the store today, I decided that I really wanted hamburgers for dinner. I also stumbled upon an interesting recipe for oven baked fries which inspired the ones I made tonight. Bingo – we have a dinner plan! Continue reading →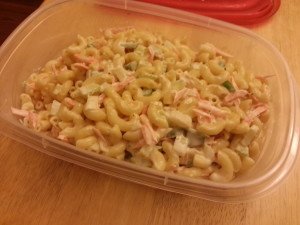 As the weather (slowly) starts getting warming, my meal plans transition to summer foods. We cut back on soups, stews and heavier dinners; adding sandwiches, hamburgers and hot dogs to the rotation. Instantly, my brain starts thinking of macaroni salad. Deli-style macaroni salad is delicious but generally comes prepackaged to the grocery store in large tubs, loaded with preservatives along with a hefty price tag ($4.99 a pound? Really?).
I love Russian Dressing. It is one of those salad dressings that I will always choose if a restaurant has it. Recently, my husband and I went to dinner with some friends at a local restaurant that makes it own Russian dressing. I started to think I could do this at home as well. How hard could it be? Turns out, not that hard at all.